How We Use SEO and Reputation
Search Engine Optimization (SEO) helps a website appear higher on the list of search engine results. Various factors affect how well a website ranks in a search, including user experience and content.
Having business listings in Google, Bing, and Yahoo with updated maps also increases visibility and gives customers a platform to share reviews of your service. The more positive reviews your franchise gets, the higher your business page will rank in the customer's online research.
Each franchise has its own microsite on the main Schneider Shrub & Tree Care website with information specific to that franchise's service area. We make sure that the website content is accurate and contains top keywords that make our site rank well in an online search.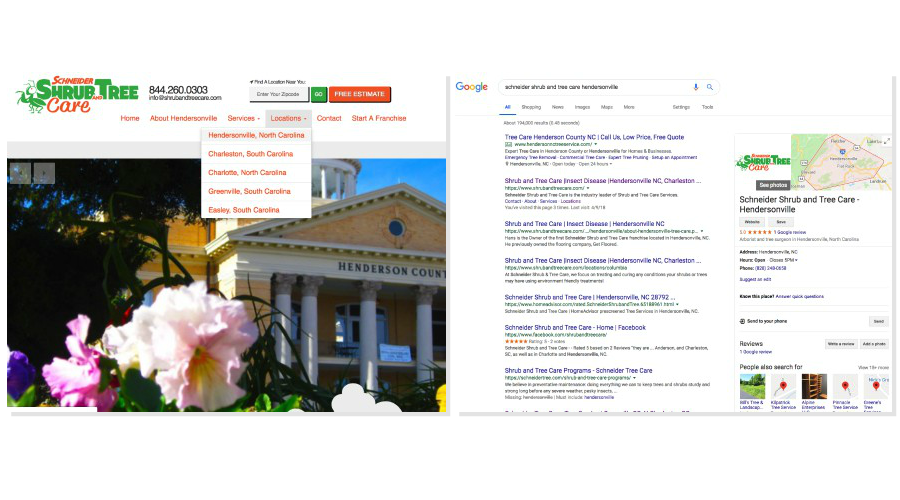 We'd Like to Hear From You!