The "Rule of Seven" is an advertising term that refers to the average number of times a potential customer needs to see your brand or advertisement before they take any action. The more times and ways a customer can see and interact with your brand, the more likely they are to do business with you.
When you own a Schneider Shrub & Tree Care franchise, you get cutting-edge equipment and a professional uniform branded with the Schneider name and logo. While driving down the road or working in a client's yard you are displaying the Schneider brand and advertising your business on the go.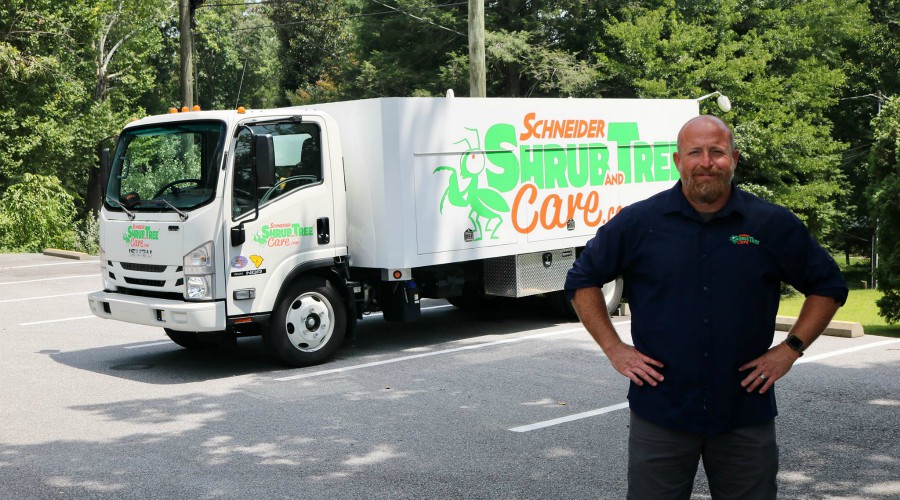 We'd Like to Hear From You!