Why Marketing with Print Materials?
Today, marketing is largely online. But there are times when you need your logo and information on paper and ink. Strong print marketing combined with strong digital marketing can help you set your business apart from the competition and give you the tools you need to represent your business in person and online.
Whether you're representing your Schneider Shrub & Tree Care franchise at a trade show or you're in town and meet a potential client, you need tangible materials like flyers, rack cards, business cards, banners, and displays. From design to printing, we've got you covered!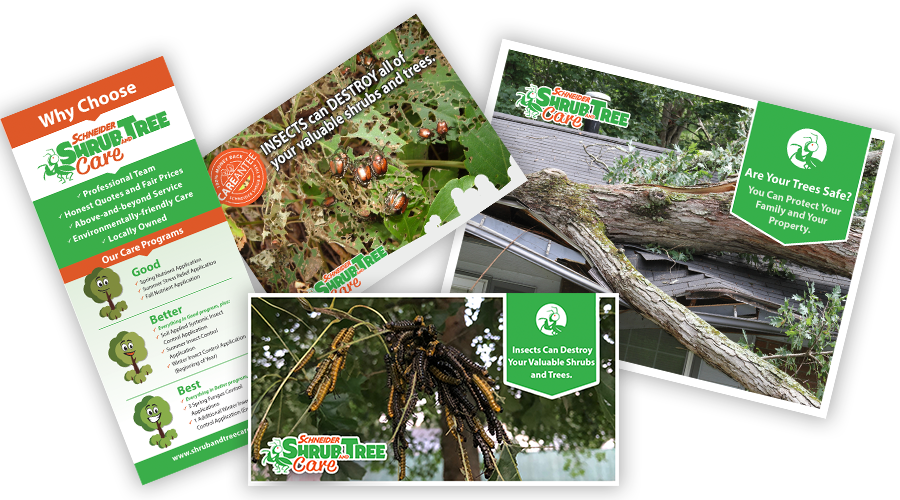 We'd Like to Hear From You!